CEMP To Continue Through Mine Life Under a New Agreement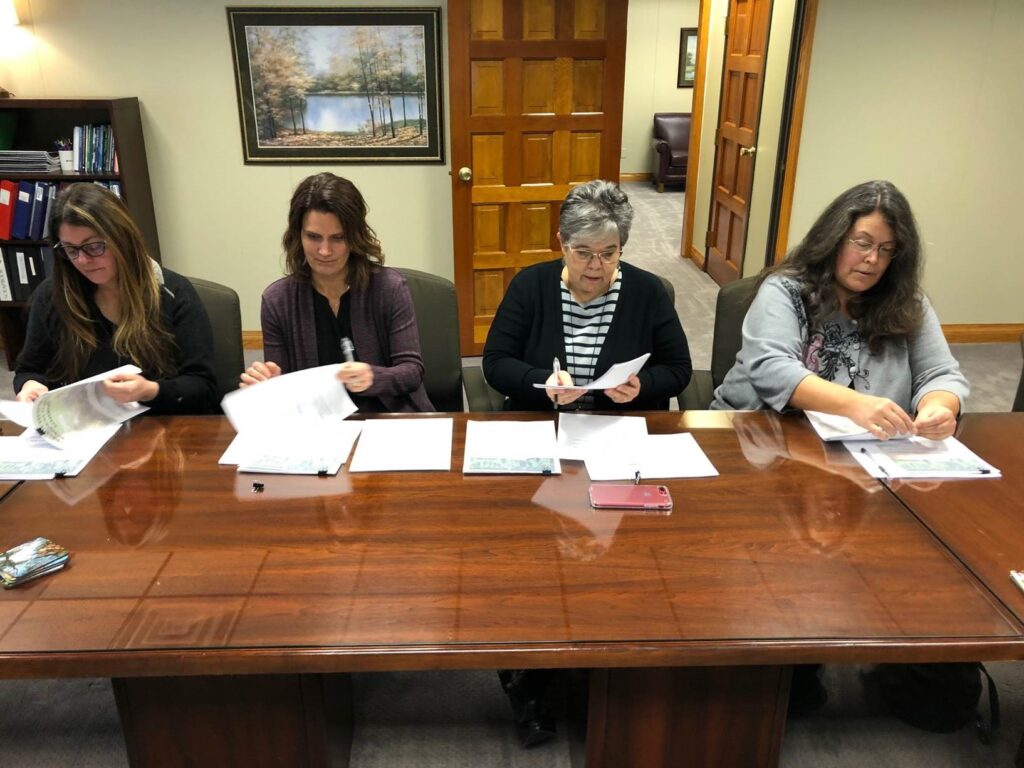 The new agreement was signed by the the Community Foundation of Marquette County, Eagle Mine, the Keweenaw Bay Indian Community, and the Superior Watershed Partnership on Thursday December 12, 2019. Click here for more.
Seated from left to right are Geri Grant, Superior Watershed Partnership Senior Planner; Kristen Mariuzza, Managing Director of Eagle Mine; Gail Anthony, Community Foundation of Marquette County Chief Executive Officer; and Evelyn Ravindran, Keweenaw Bay Indian Community Director of Natural Resources.